Curator
2D animation, UI/UX Design
Roles:
UI/UX Design, Illustration, storyboarding, and
2D Animation

Programs:
Illustrator, Photoshop, and After Effects


This personal project started with creating an application called 'Curator.' The application aims to curate art and artists for users in a way that makes collecting art pieces accessible to everyone and showcases works from popular to indie artists. As part of the project, I developed the promotional 2D animation and designed the UI for the 'Curator' application.
---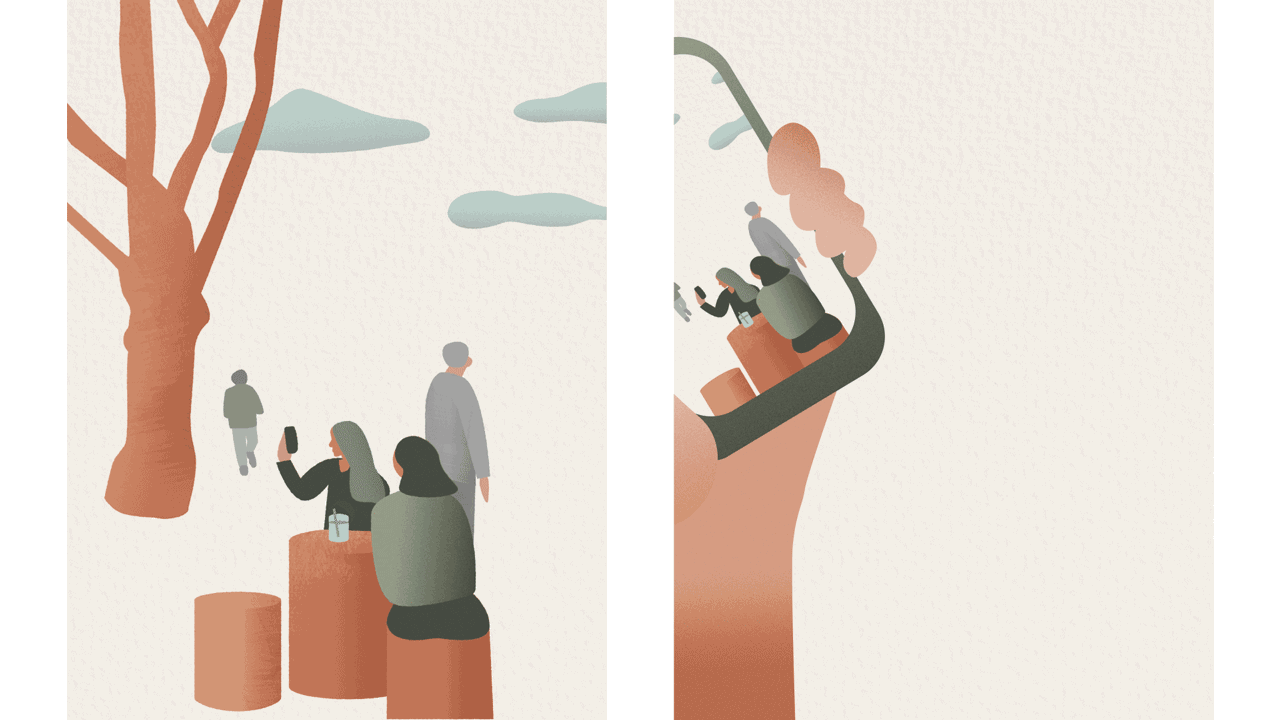 ---
Storyboard
The goal of this 2D animation is to showcase the capabilities of the Curator app and encourage users to explore its features. The storyline follows the main character as she takes a photo of her favorite place and enters a virtual gallery, where she discovers various forms of art and artists. She selects her favorite artwork and hangs it on the wall of her home, with the animation concluding by displaying the name of the app.
---
Design style
The design style of this animation employs desaturated colors to maintain the calm and dignified feel associated with the art industry. However, a limited color palette and simplified 2D forms have been utilized to give the impression that art is accessible to everyone. By simplifying the shapes and using a limited color palette, the animation aims to convey that anyone can enjoy and appreciate art regardless of background or experience.
---
UI/UX design
The Curator app is designed for artists and individuals struggling to find art that matches their tastes. Users can select categories based on interests and lifestyles and upload their preferred visual content. The app allows them to browse various art pieces featuring works from popular to undiscovered artists. Users can also purchase their favorite artwork as pictures or other products, such as mugs, pencils, or magnets, featuring their selected artwork.