Shampoo Bar
3D animation

Roles:
Art directing, storyboarding, 3D modeling, lighting, texturing, and animating

Collaborators:
Eva Sieun Song

Programs:
Cinema 4D, After Effects, and Photoshop



This 3D animation project promotes using packaging-free shampoo bars as a more sustainable substitute for bottled products. The target audience for this animation is young children who will be living in the future. I utilized 3D main characters and a storytelling approach in this project to effectively engage and encourage children.

---
---
Overview
The story portrays a grumpy bottle pushing a happy shampoo bar into the water. Ocean friends quickly rescue the bar. Later, the shampoo bottle falls into the water, but ocean friends ignore him and eventually end up in the trash.
---
Storyboard
Instead of taking an informative and straightforward approach, I used a narrative storytelling format in this 3D animation to motivate and engage young children.
---
Modeling characters
This project enhanced my technical skills in Cinema 4D, specifically in animation and character creation, using tools such as Redshift renderer, Intuitive sculpting, and Node texturing.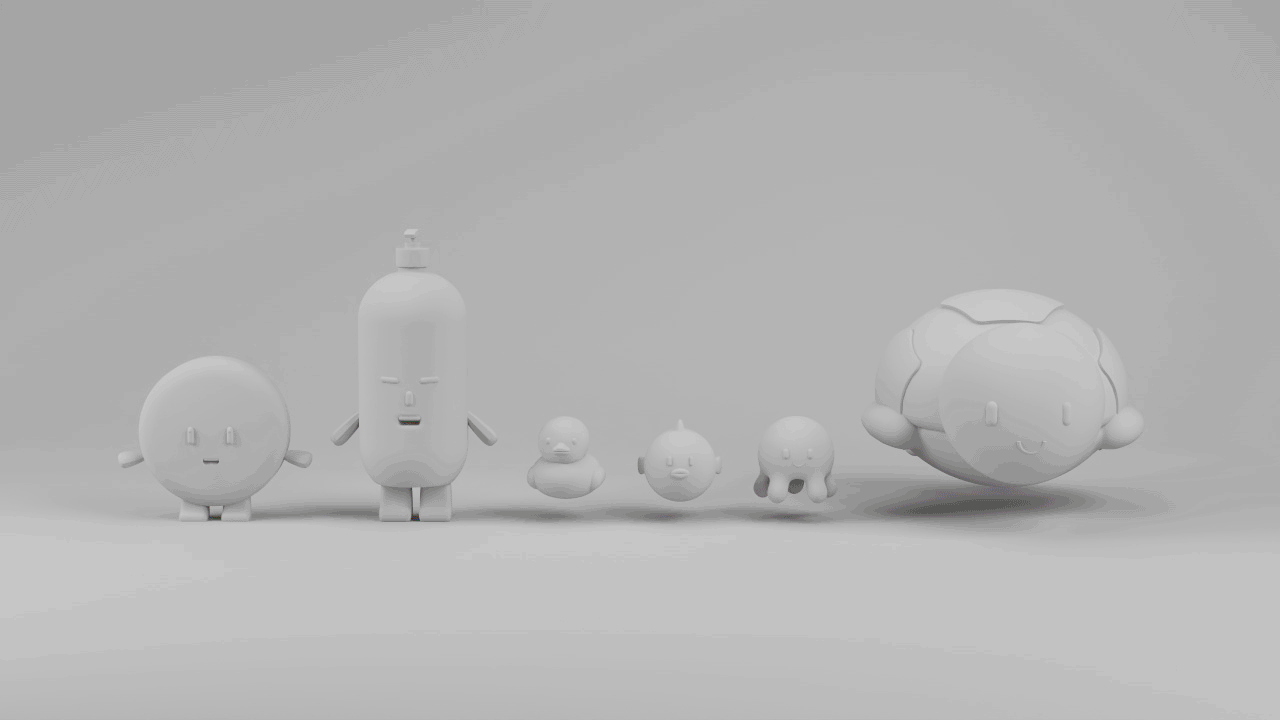 ---
Teamwork
This project was in collaboration with one other teammate, with my roles directing, modeling, lighting, texturing, and animating. Through this project, I developed my teamwork skills, such as setting clear timelines and goals, effective communication, identifying each team member's strengths, organizing and labeling assets, and utilizing collaboration tools such as Miro and Google Drive to achieve outstanding results.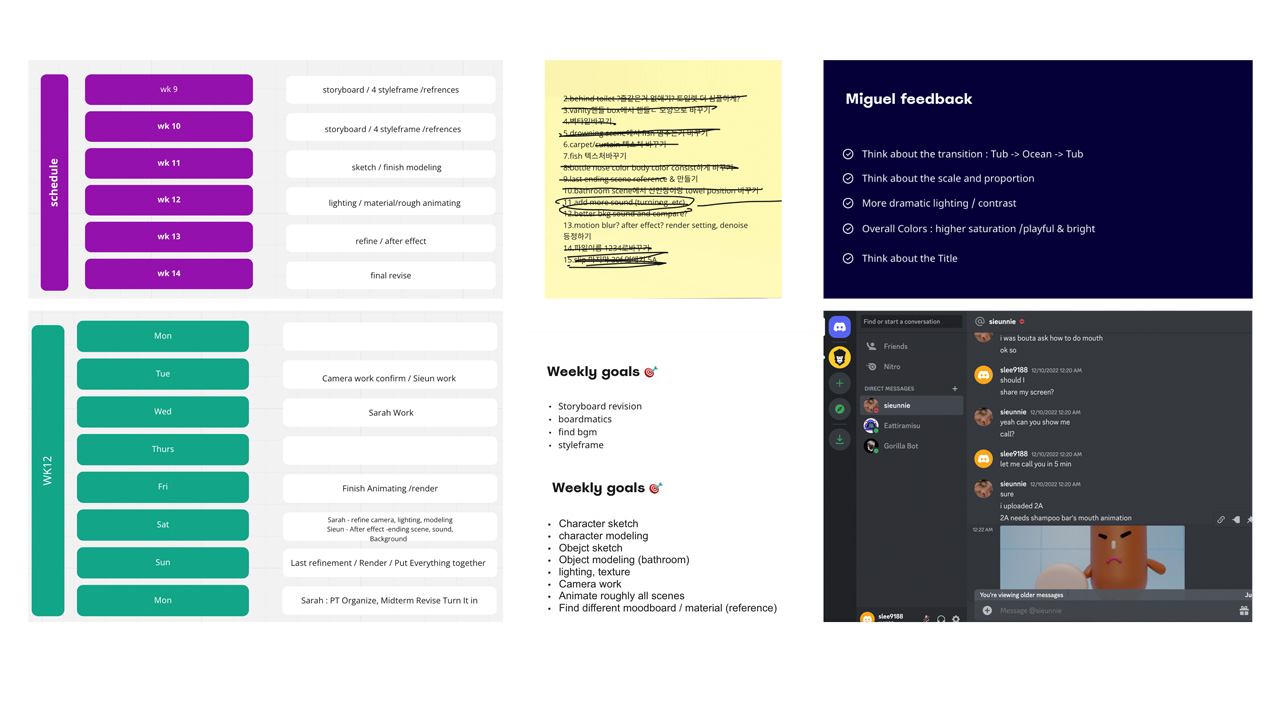 ---
Cell animation
For the title of this project, I utilized a cell animation technique that involves drawing each frame of an animated sequence by hand on a transparent cell. To effectively convey the message of the alternative to bottled products, I depicted a wave tossing the text during the transition from the word "bottle" to "bar," creating a visual representation of the eco-friendly substitute.